Contact us for Pricing. The prices shown on our supplier websites are not always correct, and are often in American Funds.
Below are just some of the products we carry. Feel free to contact us or stop in to see our complete product lineup.
Trailers
We carry all manner of enclosed and open trailers to haul your toys and gear. Come on by to see what we have available.
Box Covers
There is a large variety of ways to cover the bed of your truck, depending on your needs. Should you be looking for Fibreglass Caps: they come in various styles, with your choice of doors, windows, paint colours etc. Fibreglass Lids are a very secure way to keep things in the rear end of your truck as well. These products can be colour matched to your vehicle. We also carry various tarp style covers, rigid roll top covers, etc.
Check out our article on the M-Series Truck Bed Cover from Roll-N-Lock.
Running Boards
Towing
Add the powerful muscle of a Roadactive Suspension system to your leaf springs and turn a good suspension system into a great one! The difference in load handling ability (towing or hauling), handling performance and enhanced vehicle safety is amazing.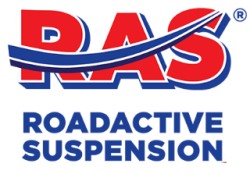 Whatever you want to pull behind your vehicle, it is VERY important to have it hitched up properly. There are different hitches, depending on the weight being put on the vehicle. We can install whatever hitch you need, as well as do the wiring necessary for whatever lights and brakes you will need to be using. We carry complete lines of trailers, trailer hitches, trailer wiring and towing accessories.
 Truck Box Accessories
Learn more about Pendaliner Truck Box Liners, with their simple, drop in design.
General Truck Accessories
Check out our article on the Westin Ultimate Bull Bars for your truck or SUV.